Featured Benefits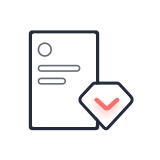 One-stop Service Platform
Expand your business with ease through our one-stop standardized service platform.
Cost-Saving Resources
Receive cash coupons to facilitate application testing, helping seller list images in the Marketplace more quickly.
Powerful Functional Platform
Integrate applications with the cloud ecosystem quickly and flexibly through a wide range of functions.
Operational and Sales Support
Provide professional operations and rich marketing resources for sellers to break through business bottlenecks and increase product sales.
Steps to Becoming a Seller

Steps to Becoming a Seller